WINDPOWER : AS SIMPLE TO USE AS PHOTOVOLTAIC.
Several studies show that wind energy is as easy to use as photovoltaics. The high power output, reliability and low maintenance make wind ideal for remote sites.
The small size, low weight and quiet during operation allow them to easily install on your property, eliminating the need for a tower.
Associated with a solar energy system, wind turbines can compensate for the loss of production of solar modules during the night as well as periods of no sunshine, allowing more electricity storage in batteries.
Competitive price, ease of installation and operation make these ideal for wind modular systems.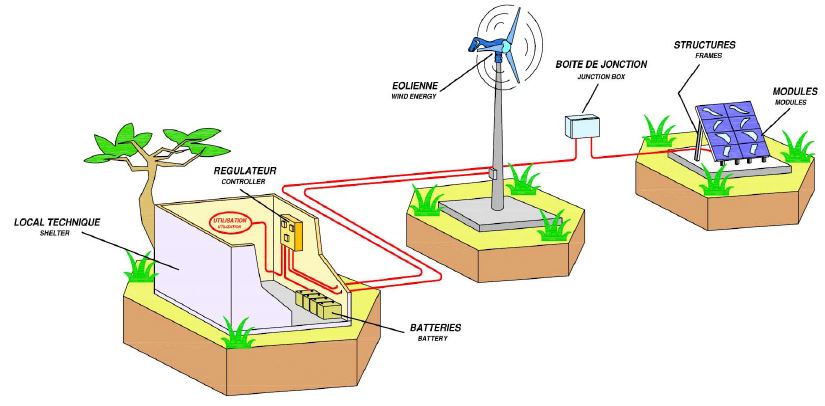 APPLICATIONS :
. Remote homes and cabins
. Water pumping
. Monitoring instruments
. Recreational vehicles
. Battery charging
. Science and education
. Communications