SOLAR STATIONS range of stand alone power generators fully complies with the quality standards currently in effect in the photovoltaic industry.
The generators are delivered unassembled as a kit with an installation manual. All interconnecting cables and mounting accessories are included.
Installation
The cable cross section are carefully selected in order to minimize any voltage drops (3% allowed). The distance between the solar array and the shelter, housing both the electrical cabinets and the battery bank, should not exceed 10m. For small generators (<600Wp), this distance should not exceed 5 m.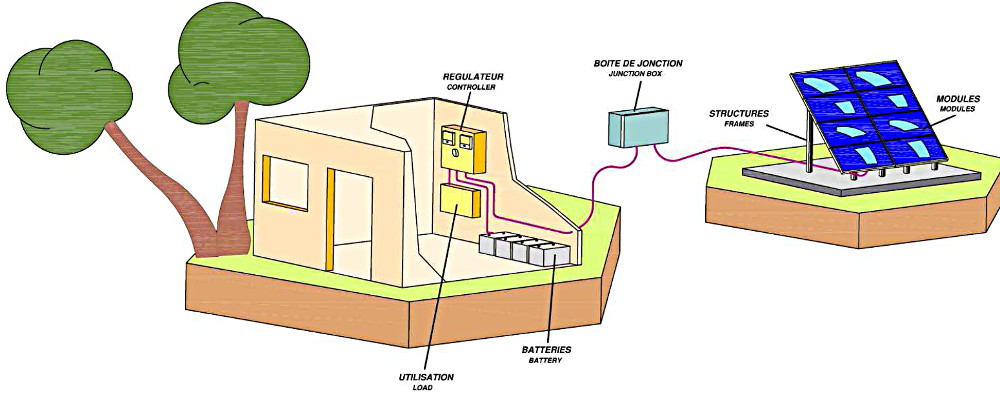 Generators description
Our standard offer includes:
. The solar modules
. The array support structure
. The charge and discharge controller
. The junction boxes
. The cabling and mounting accessories
. Standard packing (carton, palette)
. Installation manual
Options
. Battery bank
. Wooden stand for indoor battery storage or enclosure for outdoor battery storage
. Seaworthy packing (wooden crate)
Standard configurations
. Nominal voltage : 12V, 24V, or 48V
. Power range : from 100Wp to 10kWp
(for larger systems, please consult us)